Post by coffekanon on Mar 5, 2018 15:49:09 GMT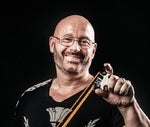 Question is how is the money distributed. I say it should be distributed over the minutes watched, no matter if that watchtime led to clicks on an ad.
Means, even if no ads are shown on a video because of YouTube's preference for some content, if that video attracted many views and plenty of watchtime, the creator should get his peace of the cake.
But if you concede to that, then it creates more problems than it solves, because that means youtube will have to cater to advertisers every little whim regarding the ad placement. Basically, youtube will be forced to sit down and watch all videos on beforehand and then determine if a particular ad can be placed in it or not, because some ad companies have certain demands while others have different demands.
Youtube has already resorted to bots and automated services (which hurt the content creators) because they simply can't adress every single issue with a human due to the massive amount of data that Youtube has to process daily.
So while you might not want to mingle with their task, it's probably in the best interest of everyone to get youtube to take a more hardline stance about their exclusive right to handle the ad placement on their platform instead of allowing every single advertiser to make their own special demands about "vetting" which videos their ads can be shown in and which they can't be shown in.
After all, they are purchasing a service from youtube. They are not purchasing a service from individual content creators. Therefore, youtube should be the one deciding ad placement (and naturally they should do it with content creators benefit in mind, because the content creators are what keeps youtube in business to begin with).
If advertisers think it's more important to micromanage what their ads are "associated" with on youtube, instead of getting maximum exposure, then they are perfectly free to contact individual youtubers (whose content they agree with) and discuss sponsorship deals with the promise that the content is kept "advertiser friendly" according to the standards of that particular advertiser. But if you turn to youtube directly, then the deal should be: exposure according to the amount that you pay for, but you relinquish control over which type of videos your ads show up in.
I know a common belief is that "the customer is always right". And youtube's customers are the advertisers so many believe they should cater to their every whim.
But as Henry Ford also put it: "If I had asked people what they wanted, they would have said faster horses."
Also, I agree that you should be paid even if no ads are shown in your videos if you still got many views. Because many views mean that you attracted a lot of people to youtubes platform, which means that they get exposed to ads in other videos since almost no person watch a single video and then turn their web browser off immediately.
So it is better that views dictate how much money you earn.